News and updates
Version 3.0.5.5 has been released for auto update. It fixes known issues and adds new features.
In the Help menu select Direct update check... or download directly from the link below.
Click here for downloads and changelogs.
Some users reported a Critical Driver Error after the update, click here for help:
The user interface for customizable keyboard is almost done, below a sneak preview animation. Let us know what you think.
You can map any Modifier key with another modifier key (Version 3.0.7.4) and any F key with whatever function you want.
A similar user interface for the F keys will later be used to customize Magic Mouse and Magic Trackpad gestures.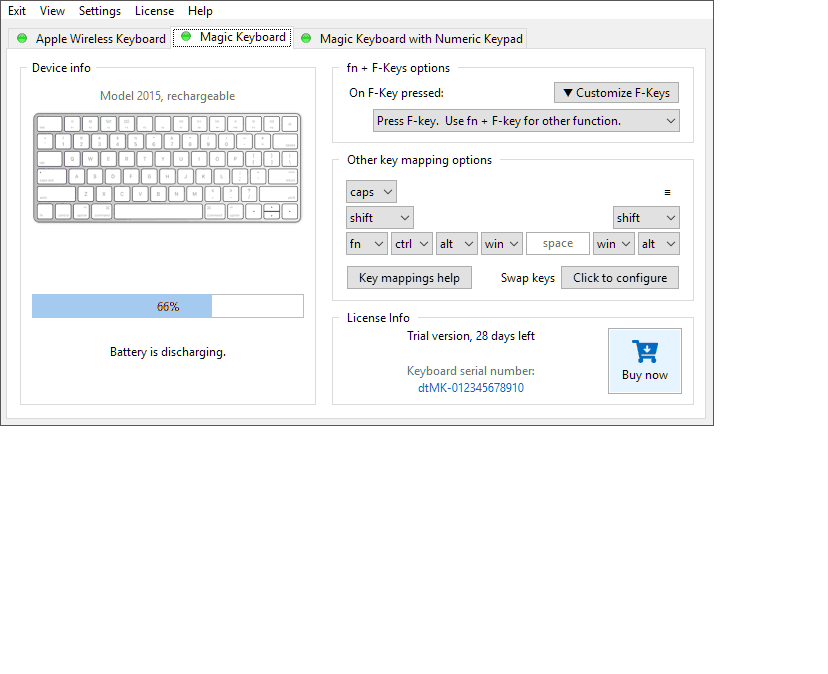 Doing battery readouts with a fully charged Magic Mouse 2 gives always the same values. Needed a discharged Magic Mouse 2.or a tool which moves the mouse continually, so we asked two 8 year old boys if they could develop a "mouse mover" with their Lego.
Amazingly clever these boys! They call it The Magic Mouse Discharger.
12 hours of constant run was about 5% discharge.