News and updates
The user interface for customizable keyboard is almost done, below a sneak preview animation. Let us know what you think.
You can map any Modifier key with another modifier key (Version 3.0.7.4) and any F key with whatever function you want.
A similar user interface for the F keys will later be used to customize Magic Mouse and Magic Trackpad gestures.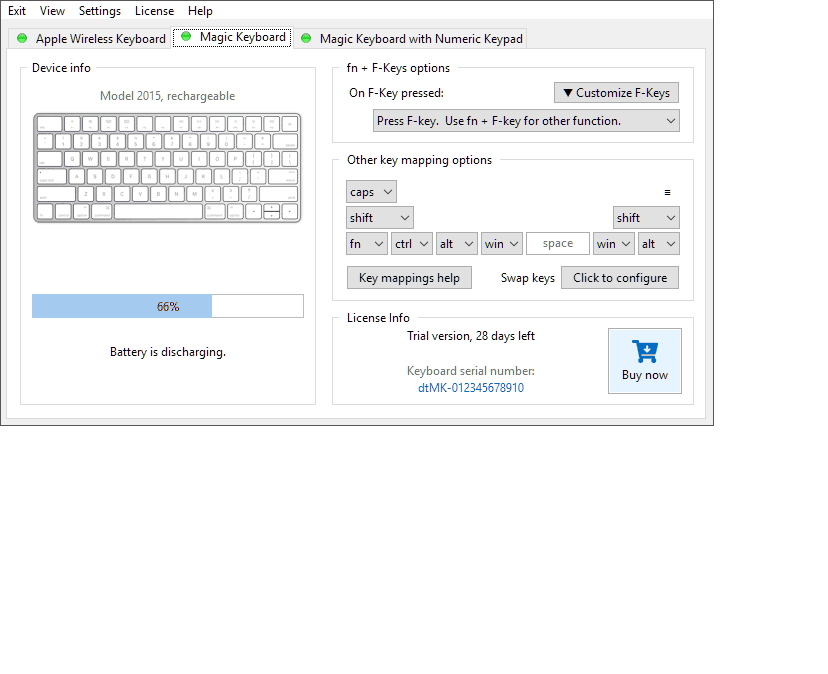 Doing battery readouts with a fully charged Magic Mouse 2 gives always the same values. Needed a discharged Magic Mouse 2.or a tool which moves the mouse continually, so we asked two 8 year old boys if they could develop a "mouse mover" with their Lego.
Amazingly clever these boys! They call it The Magic Mouse Discharger.
12 hours of constant run was about 5% discharge.