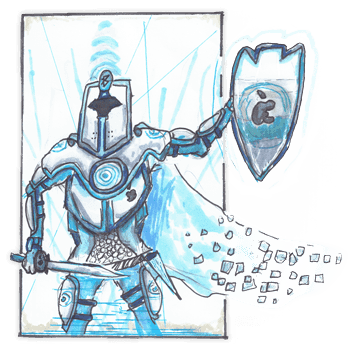 Happy new year 2019 to all our users out there on planet Earth.
A year ago we released the first beta version of the Magic Utilities 3.
A huge fan drew this lovely "Magic Utilities Knight". Thank you so much!
We spent the last month working a lot on an all new Bluetooth driver initialization which should finally fix all scrolling issues. For all Magic Mouse and Magic Trackpad users this will make a big difference.
There is also an individual driver restart feature with a single click.