Driver error - Code 37 after restart
Only a few users still reporting that after every restart they get a Driver error - Code 37.
On USB connections it's enough to turn your device off and back on again.
On Bluetooth connections either:

Turning Bluetooth off and back on again.
Removing the device from Bluetooth and pairing it again.

This seems to fix it until the next restart. This is of course very annoying!
Even we tried hard many times, we still have never seen this error in our test environment. Unfortunately there is currently no known solution how to fix this for good.
In Windows Settings > Devices you might see a Driver error.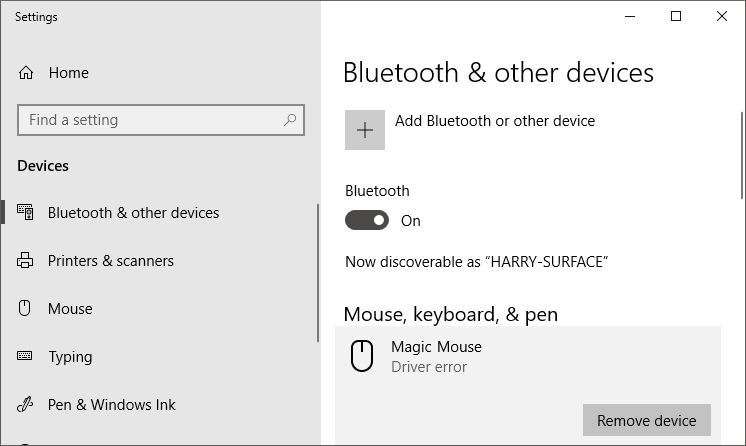 To verify Code 37 open the Windows Device Manager and double click on the device.