To Mac users only
There have been recent issues with BootCamp on Windows: Apple input devices on Windows suddenly do not work anymore.
We don't know the cause of the problem, but it seems to be related to recent Windows and/or macOS updates. We can't fix it, but we try to help as good as possible.
We have a report that the following steps helped a Magic Mouse user:
Disable Bluetooth Collaboration in the networking adapter
Open the Device Manager
Expand the Network adapters branch
Double click Broadcom ???? Network Adapter
Select the Advanced tab
Select Bluetooth Collaboration on the left
Set it to Disable on the right
Click OK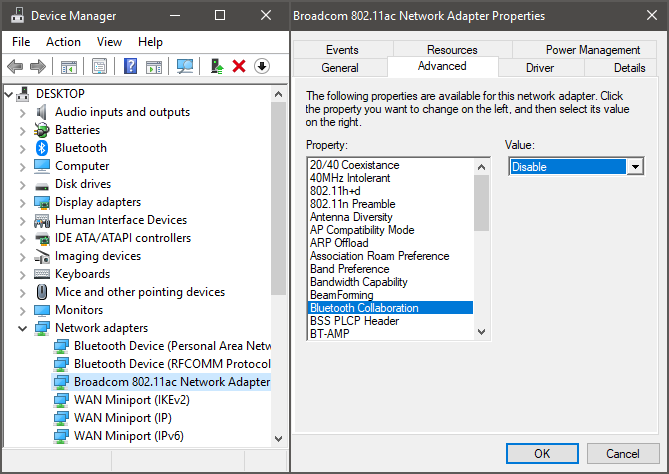 Disable Bluetooth Power Saving
First turn off power savings for the Bluetooth adapter:
Open the Device Manager
Expand the Bluetooth branch
Double click Apple Built-in Bluetooth
Select the Power Management tab
Un-check Allow the computer to turn off this device to save power
Click OK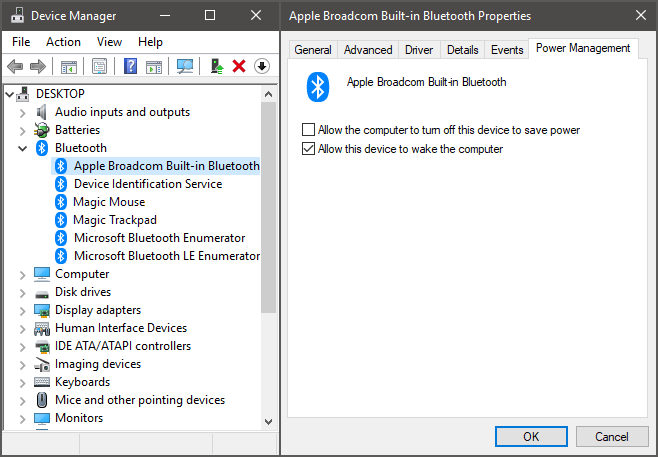 Now turn off power savings for each Magic device.
Follow these steps for each connected Magic device:
Open the Device Manager
Expand the Human Interface Devices branch
Double click your device, the example shows the Magic Mouse
Select the Power Management tab

Un-check Allow the computer to turn off this device to save power

Click OK